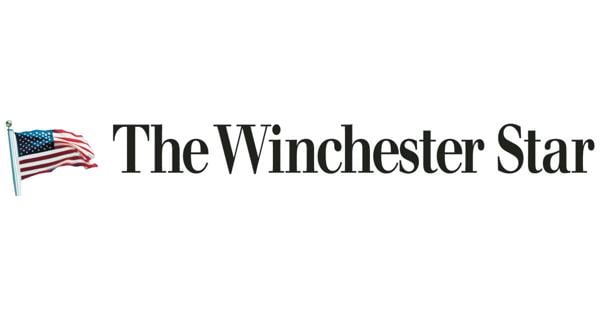 Advertising campaign boosts visits to Winchester area | Winchester Star
WINCHESTER – The Winchester-Frederick County Tourist Board learned Thursday that its spring promotional campaign has achieved its desired goal of attracting more visitors to the area.
Amanda Carter of Charrette Creative, the Virginia Beach-based marketing agency that orchestrated the campaign, said occupancy rates at local hotels, motels, bed and breakfasts and short-term rentals have shown significant increases. from mid-April to the end of June compared to the same period last year.
For example, data from the Winchester-Frederick County Convention and Visitors Bureau shows that 76% of all available hotel rooms in the city and county were filled on May 21, up from 69% on May 21, 2021. Short-term rentals — private homes that are rented out to tourists — reported 65% occupancy in June, which is actually 3% less than June 2021. However, the number of short-term rentals available increased from 88 to 106 over the same period, so the overall occupancy rate was actually 4% higher.
Carter said the spring campaign, which promoted the slogan "Uncommon to the Core," was designed to appeal to adults between the ages of 25 and 54 who live in households that earn at least $75,000 a year. Some of the marketing slogans used were "Take your apples and drink them too" (on material promoting local orchards) and "For people who crave a little power" (on material promoting horseback riding and other outdoor activities).
Tourism advertisements used a variety of platforms, including print publications, television, social media, websites and streaming services such as Discovery+, to promote the many attributes of Winchester and Frederick County.
"Globally, [the spring promotion garnered] about 3.5 million impressions during the three months we ran the campaign," Carter told the Tourism Board, referring to the number of verified ad views.
She said 52% of people who saw an advertisement online clicked on an attached link to receive further information about the area. This helped fuel a 21% increase in the number of people visiting the Winchester-Frederick County Visitors and Convention Bureau website (visitwinchesterva.com).
All ads were shown in areas within driving distance of the North Shenandoah Valley. Carter said the most targeted markets were Richmond-Petersburg, Harrisburg, Pennsylvania and the Washington metro area.
The campaign's success, Carter said, has provided further proof that people who have been locked down for two years due to the COVID-19 pandemic are eager to get out and move again.
"People always say, 'Anyway, I'm booking this trip, I'm going,'" she said.
To keep local tourism dollars rolling, Carter told the Tourism Board that the next promotional campaign should focus on attributes of the region that cannot necessarily be found in similar destinations like Harrisonburg, Staunton, Charlottesville, Culpeper and Gettysburg, Pennsylvania.
These five competing cities, like Winchester and Frederick County, boast rich history, agricultural attractions, breweries and wineries, small-town charm, and outdoor activities. However, Carter said the Winchester area is unique in other ways, such as being home to a children's museum (the Shenandoah Valley Discovery Museum) and its array of arts, culture and entertainment offerings in places like Shenandoah University.
She encouraged the council to share any ideas they have that can make Winchester and Frederick County stand out from other nearby areas competing for the same tourists.
"I'm excited to see how this translates into the creative part," said Convention and Visitors Bureau Executive Director Justin Kerns.
Vice President Gwen Walker and Members Joey Gawrysiak, Victoria Kidd, Ashley Sonntag and Laura Kerr Wiley attended Thursday morning's Visitor's Board meeting at the Winchester-Frederick County Visitors Center, 1400 S. Pleasant Valley Road in Winchester. President Lani Pendleton and members Julie Shaffer and Levi Snapp were absent but viewed Charrette Creative's presentation via Zoom.