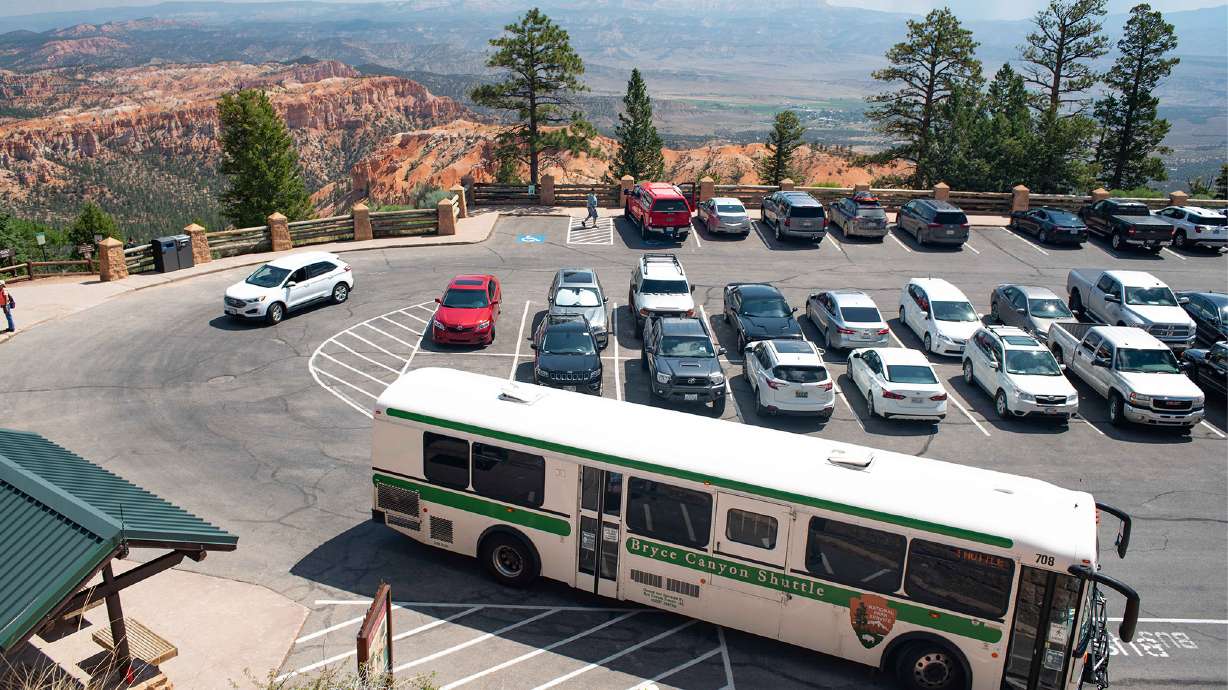 Is it time to rethink the "Mighty 5"? Tourism Officials Near This Utah Park Think So
Estimated reading time: 6-7 minutes
SALT LAKE CITY – If you're worried about Utah's overcrowded national parks, Falyn Owens advises you to come to Bryce Canyon National Park.
There are plenty of vacant rooms, empty restaurant tables and, of course, scenic views to browse, says Owens, executive director of the Garfield County Office of Tourism. Since this may not be the case in nearby Zion National Park, Garfield County tourism officials are considering a new promotion offering zero-minute wait times in the park.
"We have a lot of capacity," she told KSL.com on Wednesday.
Garfield County tourism officials also want Utah to consider tweaking its highly successful "Mighty 5" national parks advertising campaign to mark national parks and the communities surrounding them individually. That's why Owens and Lance Syrett, the general manager of the Ruby's Inn resort — located in Bryce Canyon City — and a member of the county's tourism board, traveled to Salt Lake City this week to meet state lawmakers at this subject.
Their concerns come as Bryce Canyon continues to struggle to recover from the effects of the COVID-19 pandemic. While four of Utah's five national parks broke attendance records last year, Bryce Canyon National Park was an exception. It attracted 2.1 million visitors last year, an increase of around 44% compared to 2020, but also a decrease of 19% compared to 2019.
It is currently on track to replicate 2021. With 1.3 million visitors through July, attendance was up only 33,000 visitors from the same point last year. So, Owens and Syrett are looking for ways to bring people back to Bryce Canyon like the successful "Mighty 5" campaign did nearly a decade ago.
"We're part of the 'Mighty 5,' we just don't have the same issues as the 'Mighty 5,'" Syrett said.
The blessing and the curse of the "Mighty 5"
The Utah Office of Tourism launched the "Mighty 5" campaign in 2013, advertising Arches, Bryce Canyon, Canyonlands, Capitol Reef and Zion national parks around the world. Visits have reached unprecedented levels in the years since, although 2021 has been a beast in itself. A record 11.3 million people visited the five parks last year.
While beneficial to the tourism economy, which is important to many southern Utah towns, this increase in visitation eventually led to new ideas for dealing with overcrowding, such as the pilot program for timed entry to Arches and a permit lottery system to complete the Angels. D-Day Hike in Zion National Park. It also led to the creation of "Forever Mighty" and a shift to promoting state parks and other recreation areas over national parks to help avoid future overcrowding.
Syrett says, sure, overcrowding has become an issue in parts of Zion and Arches, but that really hasn't been the case everywhere — especially not in Bryce Canyon in recent years.
"If you're in Garfield County, you think this is the greatest thing that's ever happened," Syrett said of "Mighty 5," adding that Garfield County's economy basically lives and dies. tourism. "The 'Mighty 5' marked all national parks together and raised the profile of all national parks. It was extremely successful, (but) the problems in this park and this park, because we are all together now, it becomes everyone's problem."
Declining attendance
Bryce Canyon's situation is likely the result of several factors, according to Syrett and Owens. First, they note that it's the "most alpine" of Utah's national parks, meaning it has a more noticeable winter offseason than Zion National Park. Second, record gas prices and inflation have likely impacted anyone wanting to visit the park this spring and summer.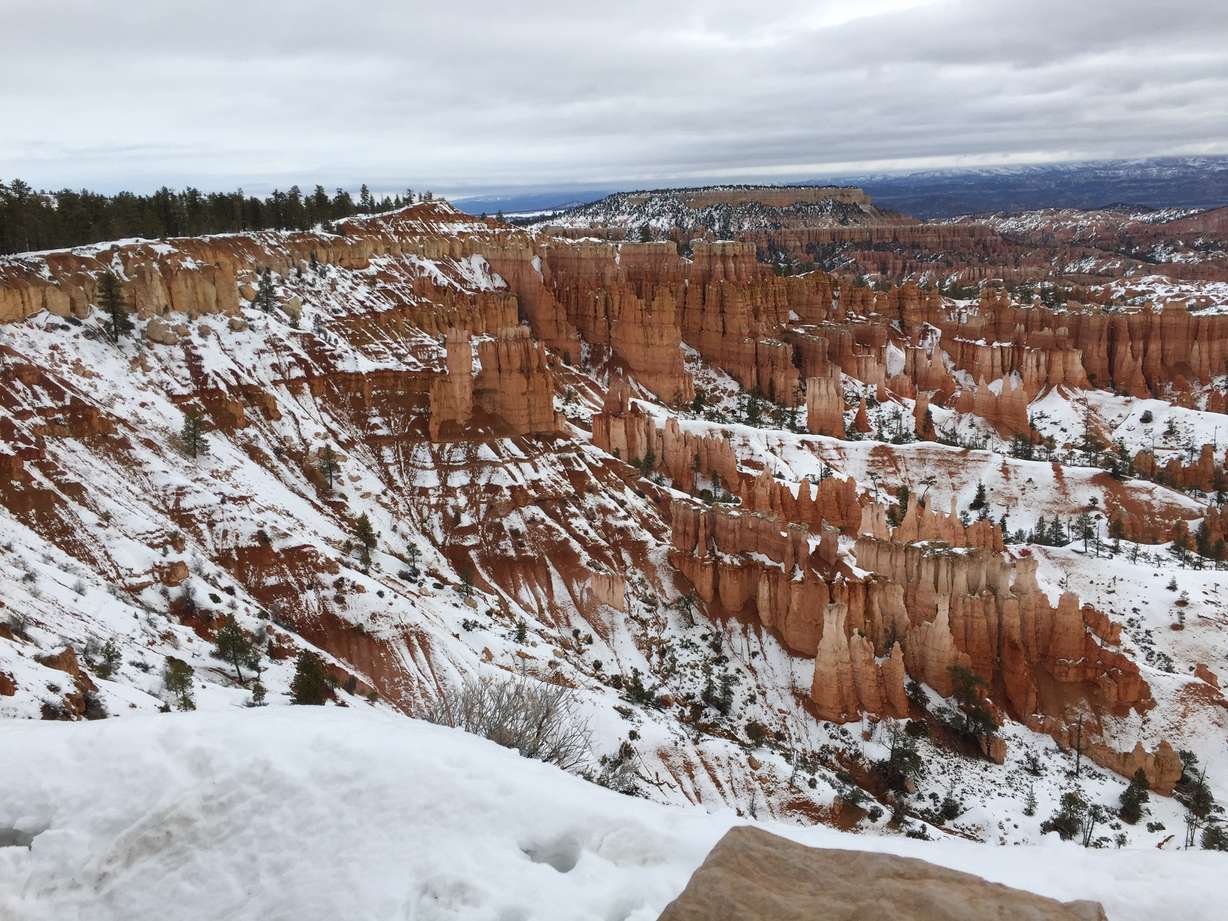 But the region also relies heavily on international travel, which accounted for nearly half of all visits during the park's busiest years before the pandemic. With many COVID-19 related restrictions and uncertainties still in place last year, international travel did not return and there was not enough domestic travel to cover the shortfall.
International travel is stagnating this year due to many factors, including high airline prices and even the declining value of the Euro. In fact, tourism experts in the state don't think international travel will fully recover for a few years — more bad news for Bryce Canyon.
There are a few exceptions. Owens says it can still be busy on holiday weekends, especially in the summer. Overall, however, visits have not recovered from 2019 levels.
That said, national park visitation is down in many national parks across the country, and Utah is no exception, says Vicki Varela, executive director of the Utah Office of Tourism.
Zion National Park's 2.9 million visitors through July are down 6% from last year
Capitol Reef National Park is down 12% from last year
Canyonlands National Park visitation down nearly 16% from last year
Visitation to Arches National Park is down 21% from last year
It is still too early to say why this is the case. This could be due to global economic factors, dwindling tourist advertisements, or the fact that 2021 was just a post-pandemic fluke. In the case of Arches, it is also too early to know whether the pilot program has affected visits.
Either way, Garfield County tourism officials think that means there's still plenty of sightseeing to do.
"Maybe three or four years ago there was this narrative that there was overcrowding, so stop the national parks (advertisement). Now we come back and say, 'Hey, we have to promote the national parks again. national parks," Syrett said.
Fine-tuning the 'Mighty 5'?
Owens and Syrett want to bust the myth that all parks are equally affected by overcrowding, which is the focus of their proposed campaign. It's hard to do when other "Mighty 5" parks are having trouble, they say.
That's why they want a "Mighty 5" type ad for Bryce Canyon, different from Zion or Arches national parks. It could also allow Garfield County to hook up other nearby outdoor treasures like Scenic Byway 12 or Red Canyon.
"There's probably an opportunity," Syrett said. "I am open to everything."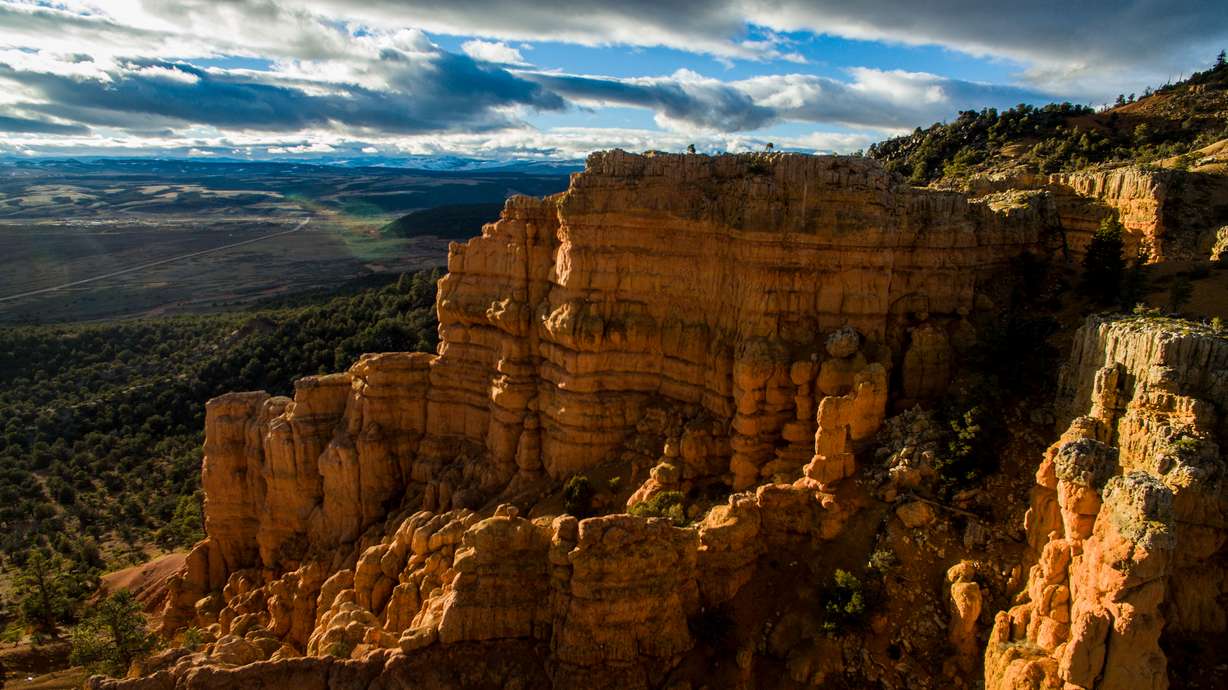 Varela told KSL.com that the Utah Tourism Board is aware of the cracks in the "Mighty 5", which is also why they are beginning to refocus their National Parks advertising and interviews to highlight that there are national parks in Utah that are not crowded. , like Bryce Canyon. This is an ongoing measure that is expected to continue at least into next year.
She agrees that the biggest difficulty with the brand is that the five parks are completely different, which means that a problem in one park is not the same in another. But given its success, state tourism executives aren't willing to ditch the "Mighty 5" for something completely different.
They are, however, looking to find ways to highlight what people should know when they visit each park due to the differences between the parks. The change could be to promote park and hotel capacity in Bryce Canyon or inform travelers about the reservation system still in place at Arches through October 3.
The point they want to make is that if there's a problem in one national park in Utah, it might not be in another – and they're all worth visiting .
"'Mighty 5' is a huge and important part of what has built Utah's tourism economy," Varela said. "We just had this pivot, where people have to understand the nuances, much like what you would have with a family of five saying 'they're not all the same'."
×
Most Recent Articles About Utah National Parks
More stories that might interest you